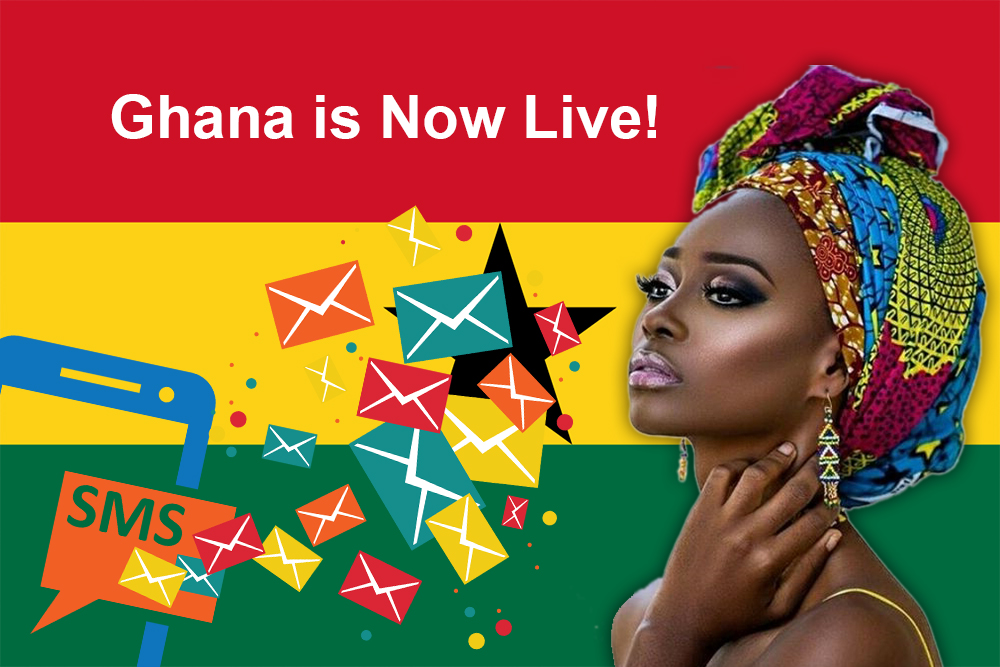 These are exciting times on SmartSMSSolutions. We are glad to inform you that following several months of diligent and concerted efforts, our SMS app has now been optimized to support Ghanaian networks.
What this means is that you can now send bulk SMS to phone numbers in Ghana. This colossal update has been tested, confirmed to be working at premium and delivery capabilities have been added.
Why Bulk SMS is Fantastic for the Ghanaian Audience
A recent report on the Ghanaian mobile sector by Jumia has revealed that Ghana is one of Africa's largest mobile markets with about 34.57 million subscribers for a population of around 29 million (a penetration rate of 119%).
With the above statistics, it is clear the opportunity for bulk SMS marketing is huge for local and international businesses sending SMS in or to Ghana, as SMS have a higher open rates than other forms of marketing in the country.
Mobile Phone Numbers in Ghana and Network Codes
| | |
| --- | --- |
| Mobile Carrier | Network Code(s) |
| Globacom | (023) |
| MTN | (024), (054), (055) (059) |
| AirtelTigo | (027), (057), (026), (056) |
| Expresso | (028) |
| Vodafone | (020), (050) |
PS: Include the Ghanaian country code in front of the phone numbers when inputting phone numbers to send (233)
Delivery Cost
Delivery to phone numbers in Ghana is at 1 unit/SMS to all supported mobile operators.
We believe this recent development will give your business boundless opportunities to expand its network and customer base to the beautiful country of Ghana and grow in leaps and bounds.
Thank you for your continued patronage, as we keep all hands on deck to bring you more good news in the nearest future. Stay Safe.