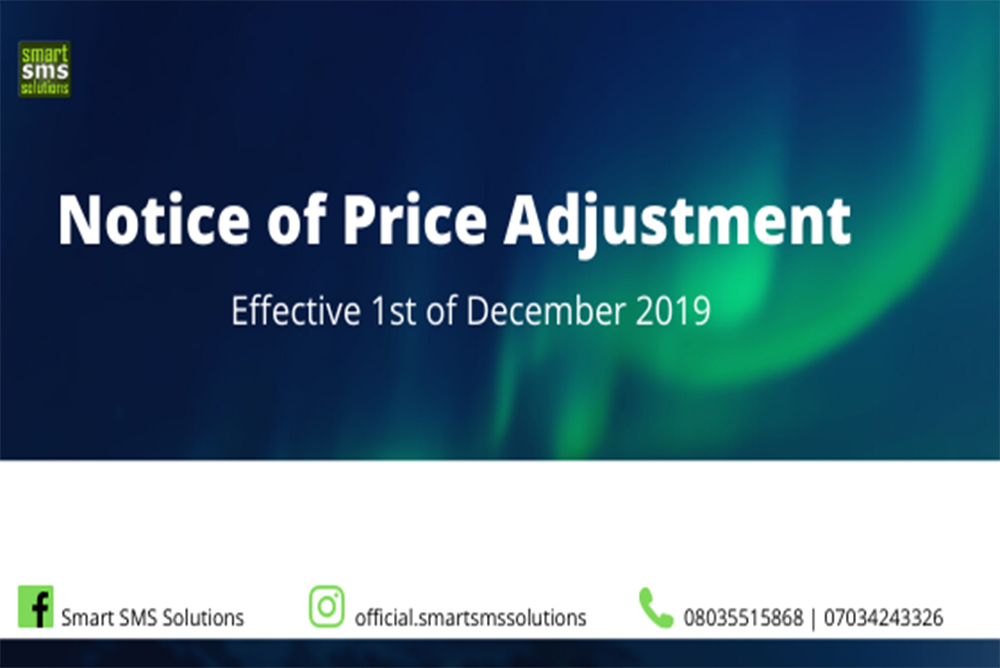 For over 9 years (From March 30th, 2010 till date), SmartSMSSolutions has been fully committed towards the one goal of offering unparalleled quality SMS marketing and Mobile marketing services to our esteemed customers nationwide at reasonable and affordable prices. This goal has never been in doubt and will never be.
Over the past 3 years since we last had a review in pricing, so many changes have occured in the telecommunication industry pertaining operational procedures and of course pricing. During this time, there has been an astronomical increase in pricing from all the GSM operators, which invariably affected the cost of bulk SMS service too. One thing we've done so well though is to hold on to our consistent excellent service without an increase in price for that long trying period.
However, after much deliberation, we have decided to implement a minimal adjustment in bulk SMS pricing from December 1st, 2019. This will ensure we meet the requirements of the business environment and continue to give you the premium solutions you deserve, without compromising on quality. The adjusted pricing plan can be found here.
We appreciate immensely your continued patronage and support and assure you of our unflinching commitment towards making your SMS experience a satisfying one. Should you have any question or inquiry on this adjustment, do not hesitate to reach us on 08035515868 or 07034243326