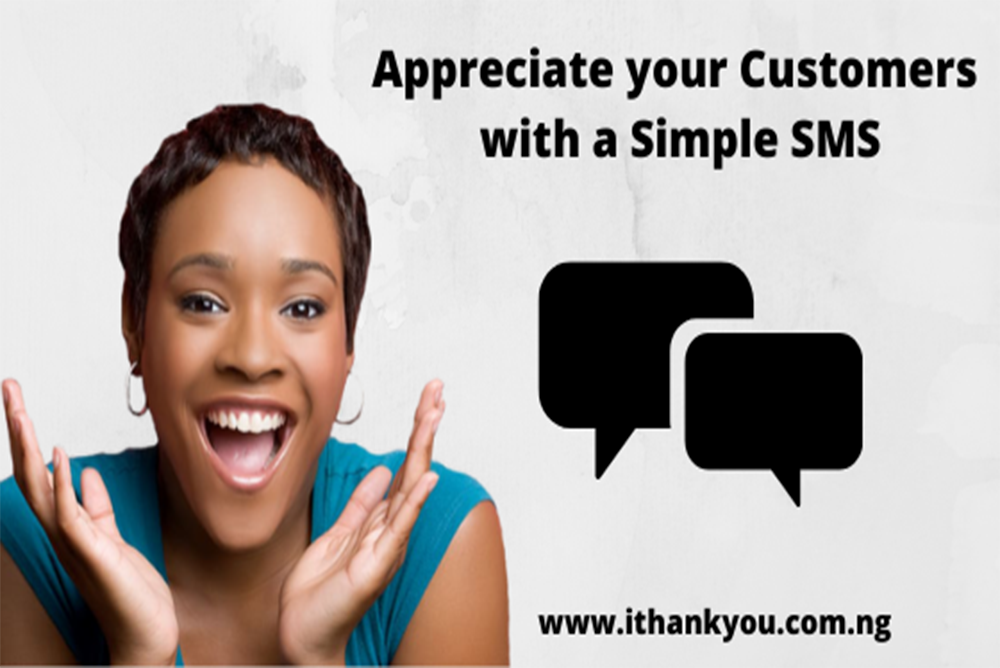 Would you believe it? The year 2019 ends in 21 days from now. It's funny how time flies right? We believe it's been an amazing year for your business. Imagine where you would have been without your customers? It is not too late to send them a well composed Thank You SMS.
iThankYou.com.ng is a Customer Appreciation Messaging Platform that has been carefully designed to help you show your customers total unreserved appreciation. There are loads of free sample thank you messages on the platform you can either choose to use directly or modify to suit your taste. See free Sample SMS here.
The year 2020 promises to be yet another amazing year for your business. But before then, do what your customers have done for you this year; 'Put a smile on their faces'. It shouldn't be too much to say 'Thank you so much for 2019'. Start Now.